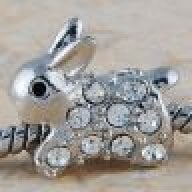 Joined

Jan 15, 2010
Messages

848
the other thread made me curious. If you're willing to share, how much do you tip various people for their services? I know it depends partly on where you live, and of course we tip more for better service/product, but I'm never quite sure how much to tip for certain services.
I tip 18-20% for average service at restaurants, maybe 15% for minimum service /Chinese restaurants. 20% for haircuts, massages and nails, and 25% for ickier jobs like waxing. I really hate most cab rides and tips can vary wildly for me. I still get a little weird about tipping housekeeping and doormen at hotels. I have a feeling I under tip for food delivery. I don't usually tip baristas unless it's a local coffee shop.
And I recently found out that some people tip Uber drivers! I had no idea.
The expecting tipping everywhere can be annoying, especially when waiters expect 20% but don't do a good job. I still tip because I don't want to be maligned as a "cheap Chinese lady," but I wish I felt free to tip less generously for poor service.