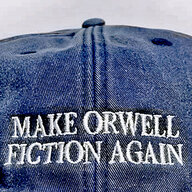 Joined

Apr 30, 2005
Messages

32,293
Shame on me for being so rude to ask but DF's thread about carrying cash got me wondering about the range, average and distribution of cash carrying.
For obvious reasons many people are shy about admitting how much cash they carry (even, ironically, on a diamond forum) but this poll is anonymous.
Nobody will ever know your response, so there is no risk in just telling the truth.
For consistency, let's make it in US dollars.
If you don't carry US dollars here is a currency converter:
http://www.oanda.com/currency/converter/