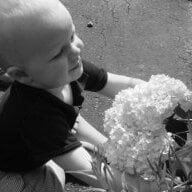 Joined

May 16, 2006
Messages

2,330
Hi all
I am in the early stages of considering BM dresses. So far, I am thinking I may let my ''maids'' pick any one of the Jcrew BM dresses in the espresso color.
Dresses
However, these dresses run from about $160-$295, and I am wondering if this is a little high, esp. with shipping and taxes, etc. added to that? 2 of my maids are in school and the others are recent grads with pretty good jobs. What do you think?
As some added considerations, i really do think these dresses could be worn again, particularily if they choose their own style, I would let them chose all their own shoes and accessories to reduce cost, and I think I would pay for their hair.
What are others expecting their BM''s to pay?