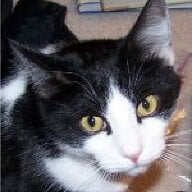 Joined

Feb 8, 2003
Messages

15,880
Like as in, since you moved out on your own for the first time, how many times have you moved since then?

I''m really sick of moving. Not normal sick of it, but super sick of it.

In my real world life, I''m keeping an optimistic face and cheerful, bright, outlook and AM excited to be relocating, but man, can I just vent for a second and say moving truely SUCKS?!

Anyway, since moving out, this will be my 12 residence. Right now I feel like TG''s avatar character.