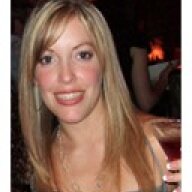 Joined

Nov 2, 2006
Messages

125
My BF is VERY laid back. He wants the easy way out of everything. He told me I could get whatever I wanted and so..I am building my dream ring. I have my setting picked out, I have been researching princess center stones, and am picking that out too. He basically said, "Spend somewhere around this, go over if you want by a little, do everything, pick up the center stone, bring it to the place with the setting, pay (not with my money though) , etc..let me know when it is done to pick it up". He is then going to surprise me and propose.

We have also been living together for two years, talking marriage for over a year and are even looking at wedding spots..so I guess this doesn''t have to be ''traditional'' either.

Now, I am the kind of person that does like to have control over some things. I like to research things, plan, organize, etc. He doesn''t..If he went to pick out a ring for me, it would be the first he saw just to get out of the store!
(and it isn''t that I wouldn''t love it..but he knows he isn''t as educated as me about diamonds AND he wants me to get what I want)

I think this is ok and truthfully I am having FUN (LOOVVEE this site!), but one of my guy friends thought it was weird that I am doing EVERYTHING. Now, his GF got a gorgeous e-ring from her ex..and she doesnt like the setting and sidestones at all. So..you would think he would understand why, now adays, women have a lot, or ALL the imput.

What do you think?