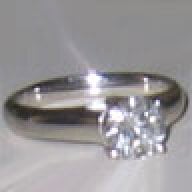 Joined

Nov 8, 2005
Messages

3,136
So, I was in love with my iPod when I got it in January 2005... 40GB, top of the line.... and about $400. It''s continued to work well until the last couple months. It''s been freezing up and randomly not recognizing some of my songs. Tonight itunes wouldn''t recognize it at all, and then told me it was corrupted. I''ve spent the last FIVE HOURS trying to reinstall everything and fix it! I think I''m on the way to getting it working, but what a pain! So I was just wondering, is this normal for it to only last 2 years? I''ve been reading that some people''s last a year or less. I figured that as long as I didn''t drop it or get it wet, I didn''t have anything to worry about... but I guess they can just spontaneously die?! What has been your experience?

I think if I do end up replacing it, I''ll just get the cheapest one (the nano for $150) so that I won''t be so mad if it breaks down!

Have you guys seen the new ipod + nike product that helps you track your workout?! Super cool looking (only for nanos through) and only $29! So if I do have to replace mine, I''ll console myself with a cool new workout monitor!