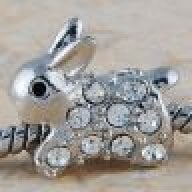 Joined

Jan 15, 2010
Messages

848
Last night, my doorbell rang at 11:15pm, which scared the wits out of me and my dog, as we were sleeping alone in the house that night. I cowered for a few minutes with one hand ready to dial 911 and the other ready to hit the alarm on my car. Someone then pounded on the front door. I snuck around in the dark and managed to peek out the window and saw an outline of a truck sitting at the end of my driveway. It's DARK in my neighborhood, so I couldn't see whether it was a legit carrier truck, and FedEx tracking said my package was being delivered the next day, so I didn't open the door until they left.
I feel kind of silly now, but am also mad at FedEx. Don't carriers have a cut off time? And if they do make late night deliveries, shouldn't they just leave the box quietly? Instead, they're ringing my doorbell and pounding on the front door?

Maybe I'm just old and lame, but on a Monday, 11:15pm is getting close to the middle of the night for me! Anyway, I about had a heart attack and plan to keep patronizing USPS, as they are the only carrier I can stomach these days. Anyone else have really late night deliveries made? By which carrier?