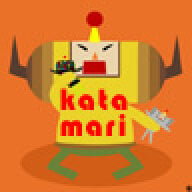 Joined

May 18, 2008
Messages

2,949
I initially ordered a pair of
Christian Louboutin''s from Bluefly
because I loved the way the bow (I felt) went with
my dress
and I really wanted blue shoes.
Well, when they came, I just wasn''t sure. They were absolutely beautiful shoes, but so terribly uncomfortable. Plus, when I showed them to my FI, he
hated
them. He didn''t like the red soles (um, I obviously don''t love him for his fashion sense) and said that with blue shoes, red soles, and a white dress, he was afraid I would look like Captain America. I don''t usually listen to him when it comes to fashion, but given that they were uncomfortable and it is for our wedding, it did concern me.
Fast forward to two days after the CLs came in, I went shopping with a friend and fell head-over-heels in love with the Kate Spade Keeden. The store I was at didn''t have a cobalt pair in my size, but the sales associate found me the last cobalt pair in the whole company (which happened to be in my size) and had them shipped to my house. They came today and they don''t really fit. Even though I tried on a black pair at the store in this size that did fit, the ones that came to my house today are about a 1/2 size too big.
I am going to post a bunch of pics, and please be honest. I don''t want to look like a little girl playing dressup, so if they look bad, I will have to return them. There is also a 0% chance of exchanging them for a smaller size. I talked to my SA at Kate Spade tonight. There is already a considerable wait list for the shoe, and if I returned mine it doesn''t get me anywhere higher on the list.
Here they are with my toes pushed as far up as they go (so, worst case scenario):