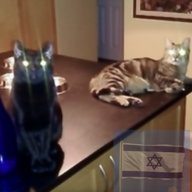 Joined

Jun 8, 2008
Messages

51,856
https://en.wikipedia.org/wiki/Emotional_intelligence
https://www.verywell.com/what-is-emotional-intelligence-2795423
Emotional intelligence (EI) or emotional quotient (EQ) is the capacity of individuals to recognize their own, and other people's emotions, to discriminate between different feelings and label them appropriately, and to use emotional information to guide thinking and behavior.
Emotional intelligence (EI) refers to the ability to perceive, control and evaluate emotions.
And the difference b/w sympathy and empathy. An important distinction.
http://www.inc.com/justin-bariso/emotional-intelligence-101-the-difference-between-sympathy-and-empathy.html
Here's are 2 quick quizzes.
http://www.arealme.com/eq/en/?ag
I got 140.
And another quiz.
https://www.mindtools.com/pages/article/ei-quiz.htm
I got 65.
Interpretation of 2nd quiz.
15-34
You need to work on your emotional intelligence. You may find that you feel overwhelmed by your emotions, especially in stressful situations; or, you may avoid conflict because you think that you'll find it distressing.

It's likely, too, that you find it hard to calm down after you've felt upset, and you may struggle to build strong working relationships.

Don't worry – there are plenty of ways that you can build emotional intelligence, starting now. Read our tips below to find out more.

35-55
Your emotional intelligence level is... OK.

You probably have good relationships with some of your colleagues, but others may be more difficult to work with.

The good news is that you have a great opportunity to improve your working relationships significantly. Read more below to boost your EI still further.

56-75
Great! You're an emotionally intelligent person. You have great relationships, and you probably find that people approach you for advice.
LOL just thought it would be fun to take the quizzes.

I think we all know people who are very emotionally intelligent and those who are not. My MIL comes to mind haha but I digress.