I have browsed through so may sets on PS and I am curious how you wear your wedding sets? I switch it up from time to time. So how do you wear your sets?
Engagement Ring
Wedding band
anniversary band
how do you stack them?
Here is how I wear mine and sometimes switch it up the other way. Can't wait to see how you all wear yours.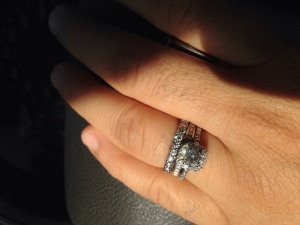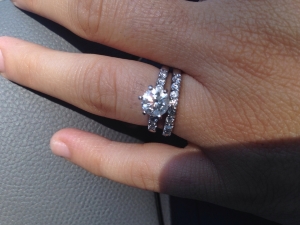 Before the upgrade to halo.