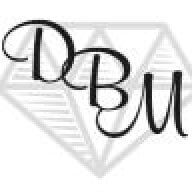 Joined

Oct 24, 2006
Messages

404
I tried doing a search for this in the posts but couldn''t find what i''m looking for.
I''m interested in posting the CUT images of diamonds that i have on my website. I don''t have an
idealscope
but instead have one of those pretty blue, red, and green scopes from AGS (the kind that look like they came as a freebie in a cereal box
) . Is there anyway to take a digital picture of the stone with just this scope?? i would imagine it requires some sort of machine or something....
My question isn''t just regarding the Ideal/AGS Scope. I''d love to post pics of my stones of Microscope View also as well as just a simple "hearts and arrows" in the natural white color-- essentially how can i make digital pics of varoius aspects of a diamond? Maybe my question is more of a CAmera industry question than a diamonds industry question..... Any advice is much appreciated. Thx!!