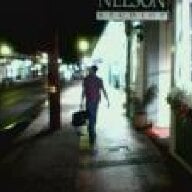 Joined

Dec 31, 2006
Messages

4,750
Trying to find new covers/protectors for our couch so that our girl kittie doesn't continue to destroy it more with her scratching. So we need a protector to cover as much of the leather as possible.
These are the ones we're using now:
http://www.bedbathandbeyond.com/1/1/100079-sure-fit-deluxe-pet-chocolate-brown-furniture-sofa-throw-cover.html
They are OK - but it's hard to get them to stay on so they look sloppy a lot (I'm wondering though - are these intended to be taken on and off? Because we've been leaving them on the whole time...it's kind of a pain to take them on and off every time you want to sit down).
Plus when they are bunched up my boy has started realizing "hey it's fabric!" and chewed a hole through it. :/
So we're thinking of replacing it with this:
http://www.inthecompanyofdogs.com/itemdy00.aspx?ID=17,3242&T1=D10556+CHC+M
But I'm unsure about it...on one hand it has straps so it may help keep it in place easier. But the seating area measurement is much less than our current cover (26" versus 37") and on our couch 26" barely makes it a bit past the end of the seat cushion - so I'm not sure if that will bring its own set of issues when you're sitting on it (riding up, etc.).
It can be returned, so I know we can just try it, but I'm wondering if any of you use anything now that you like or works well, or have other websites I can look through for more choices.
Or maybe other ideas I'm not thinking of...but she scratches any leather that is exposed.
Thanks