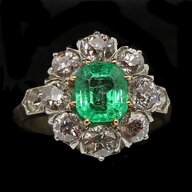 Joined

Jun 1, 2020
Messages

162
I feel superior because I value different perspectives and am aware of my personal biases, because I think self improvement should be an ongoing thing throughout life, because I want to look beyond my personal circumstances and look beyond my own experiences to guide my future thoughts and actions. I feel superior because I doubt sources and search for facts, rather than accepting opinions handed to me on a silver platter. In my view, my "knowing facts" is not accidental. It's intentional.

I know there are people who don't live with the intent to pursue the objective truth.
What constitutes objective truth? FBI crime statistics? Your own eyes? Someone else's reported experiences? Your own emotions?