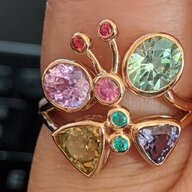 Joined

May 13, 2018
Messages

3,718
Before you pass judgement on the dilemma I'm about to tell you, here's some context.

I am Chinese-American. Born in China, immigrated and became a naturalized citizen. As a precocious reader, I've been educated in both countries and am fluent in both cultures. I try to pick and choose the values from each one that I want in my life. I am fortunate to have been selected to enter and graduate from an elite university, which embraces liberal values.

My mother is hard-working, honest, and never tried to harm anyone. She has a kind heart. She never had the innate talent for languages as I do. I take after my dad's side of the family, the side that was persecuted heavily under the Communists for being descendants of ministers of the highest rank in the imperial bureaucracy back in the 1800s. My mom was never able to learn English well, so she has worked almost exclusively at Chinese restaurants and has not been able to get a good education. Because she is only fluent in Chinese, she only follows Chinese language media.

Do you see where this is going?

Whereas my dad also prefers Chinese media because it's easier for him to understand than English media, my dad has the sense to listen to Taiwanese media and Mandarin-speaking HK media in order not to be subjected to too much CCP propaganda. My dad will argue but does so with facts.

My mom, although she won't argue, is very much prey to her own experiences. She doesn't care about statistical facts. In her experiences, the robberies at the restaurants she has worked at, and the more frequent dine-and-dash incidents were all perpetrated by blacks.

I am not interested in checking out exactly what she listened to, but a week ago, she was jeering at how ridiculous the chaos was over George Floyd protests. I told her I was not interested in deriding a movement that was trying to demand justice against racism.

My mom just came out and said she was a racist, and that she will never get over witnessing the crimes at the restaurant committed by black people. She will always suspect them of violence.

I didn't know how to respond and had to end the conversation. I don't know how to intellectually respect the woman who had ever only sacrificed for me, taught me to be kind, and treated me with love and kindness. She's unwilling to change her opinions by separating out her own experiences with more objective measures. In her world view, she sees the CCP as good for lifting people out of poverty, and cannot contemplate a China without a communist party.

My parents already feel like I don't respect them, because I don't listen to all their requests. Because in instances when they confuse their own experiences with objective truth, I express disdain. I love my parents but sometimes feel superior to them too. This conflicts with Asian expectations to honor your parents.

Is there a more graceful way to handle things apart from disengaging in conversations, when it comes to certain topics? My parents, due to their upbringing in a Confucian culture, completely reject letting their kids influence what they think or do and so are not open to changing their opinions. I understand what they think but vehemently disagree with some of it. It's unfortunate that I'm not able to give them the respect they desire, when particularly my mom doesn't care about anything beyond the scope of her personal experiences.
Last edited: