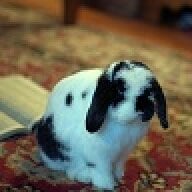 Joined

May 20, 2008
Messages

5,542
FI and I make pizza all the time, but I''ve never been able to get a thin crispy crust. Do you have any tips or tricks that will help?
I''m currently making my own dough. The pizza turns out really good and the crust isn''t soggy, but it''s not crispy either. I do like soft thick crust pizza most of the time, but I wanted to switch it up and make a cripsy pizza for once.
I also use a pizza stone, which seems to have helped a bit since I bought it last year, but still no crispy pizzas.
What else should I be doing? Do you bake the crust first then add the toppings and bake again? Do you just need to make it really really thin?
Also, any tips for using fresh mozzarella? Every time I use it the pizza tends to get soggy, so I go back to the pre-shredded low moisture stuff. Is there something I''m missing in the prep that will make it less watery? Or should I just use it very sparingly?