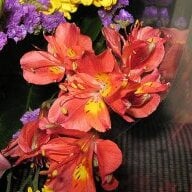 Joined

Jan 14, 2009
Messages

142
Now that I know an engagement is looming over the horizon, I've been seriously obsessively thinking about it! I hope that you don't find this sad or anything.
A zillion thoughts would run through my head a second, at any given time:
"When exactly is he going to propose?"
"Is it going to be a surprise?"
"Oh my gawd, what if it won't happen for another year?"
"...What if two years?!"
"What if we'll still be dating 5 years from now?"
"What if he takes too long and then we grow tired of each other?"
"God, I hope the dress that I want to wear won't be out of style by the time we get married!"
"WHAT IF HE CHANGES HIS MIND?"
I'm seriously driving myself crazy.
How do
you
handle it?