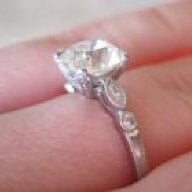 Joined

Jun 26, 2007
Messages

3,081
We all know someone like this. Something in their life is always better, more original, more fabulous, and more special than anything in yours. On the flip side, they also have been in more pain, had bigger struggles, more problems than anything you can imagine.

My boss is like this. I've worked for her for three years and some days it really gets to me. I almost don't even want to bother having personal conversations because it makes me so crazy. However, since she is my boss, I can't just stop speaking to her!

How do you keep sane?? Any funny stories?