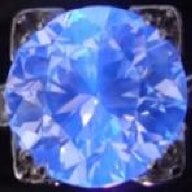 Joined

Apr 26, 2007
Messages

8,087
New York-specific advice, or advice from other geographically competitive locations especially appreciated.

I know it's a cliche, and I don't care: apartment hunting sucks. What's oddly fascinating is how it appears to continue to suck, no matter what one's budget is: I've looked as a poverty-stricken college student and a middle-class married lady, and, yeah, weirdly enough, both ends of the spectrum contain a variety of places that you just have to look at cross-eyed to figure out how the hell anybody can live there, ever.

Winners from the last two days of apartment hunting:

- the place where I walked in to an enthusiastic greeting from the Welcoming Committee. By "Welcoming Committee," I mean the kitten-sized waterbug who was waving his antenna at me enthusiastically from the center of the living room.

- the "ground-floor duplex" where, contrary to what you might imagine, the ground floor was the top floor. The bottom floor? A windowless cell. Great if you need a dungeon, but ....

- the place with the tuba player living directly above. NO.

And so it went. What most places seemed to boil down to was, oddly small, oddly shaped, on the first floor looking into a back alley, or some other trade-off: it would appear that for our budget (the price of our 1 bedroomish apt. plus a fourth), the kind of two bedroom we can afford in the same neighborhood will have ... trade-offs.

With one shining exception ....

We found one place that was light-years ahead of the rest. It's a pretty normal two-bedroom with a few fun quirks (after living in La Casa Weirdly Renovated Brownstone With the Cathedral Wall and the Spiral Staircase, I think moving into a straight-forwardly vanilla apartment would make me grind my teeth). So it has the normal stuff, like walk-in closets and a dining nook and shit, but it also has an amazing view of a landmark building rising into the sky, triumphant, over a block-long stretch of backyards, and a fireplace in a wall of exposed brick, and a bizarrely cool curvy wall leading into the two bedrooms like a nautilus.

So, why haven't I already signed a lease? The only actual cons are that the ceilings are low, compared to the ridiculousness of our current place (they're not actually low, they're a perfectly respectable ten feet or something: I'm just spoiled by the grandeur that is La Casa That Cannot Be Child-Proofed): that the kitchen is kind of meh (but, let's face it, I don't cook, and while I am currently chock-full of good intentions, there is an excellent chance that this child will know how to order edamame off the speed-dial before he is five): that the light in the bedrooms is kind-of occluded (they still get light, I'm just worried it might not be morning light, is all); that, at the end of the day, it was our first real day of actual looking, when we've budgeted a month.

Last time we apartment-hunted, we found our apartment on the first day, but last time we apartment hunted, we were, a) frikkin' desperate, and, b) genuinely fell madly in love with the apartment the moment we walked through the door. I would love to have the same thing happen again, but I'm more than a little afraid that I might nitpick my way through a full month, never see anything quite as good as this apartment again, and wind up regretting it. Or, alternately, that I'll sign the lease, and then gnash my teeth when some stupidly palatial apartment in the only brownstone in the city with an elevator pops up, three days out.

Possibly the order of my concerns reveals my true state of mind. At the end of the day, I don't want to be rash, but I don't want to settle, either. ARGH.

Tomorrow, we go back for a second look, armed with a tape measure. Wish me luck, and decisiveness ....