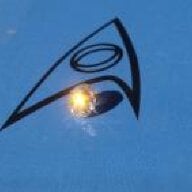 Joined

Apr 21, 2010
Messages

1,331
My mother passed away on Wednesday and left all her jewellery to me. My grandmother urged me to take it home immediately so that it does not fall prey to my aunt's sticky fingers.

Most of it is yellow gold and there's hardly anything I could see myself ever wearing. I've decided to store it. But now I stupidly don't know how.

How do I pack it? Must it all be in individual boxes or can I double pack for the sake of saving space? Can I pack it all in a couple of large jewellery boxes? Would cotton wool hurt the softer stones such as the emeralds and the tanzanites? Is there something specific I should store them in? How do I store the pearls? Do I have to send all of this in to be cleaned or can I do it myself? How long can it be stored safely? Do I have to check on it from time to time or is it ok to just pack it away in boxes, take it to the bank and forget about it?

Do I need insurance? Individually nothing is particularly valuable, but the shear *quantity* of stuff gives me reason for pause.

I'm feeling very overwhelmed and would really appreciate any advice or suggestions.