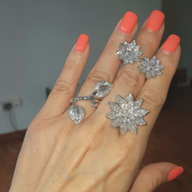 Joined

Oct 5, 2006
Messages

9,975
I'm thinking of starting my business selling this herbal tea (ingredients to remain a secret


). I know that it works in that: 1) it helps to relieve my insomnia (every time I drink one or two cups, I fall asleep almost immediately and this comes from someone with chronic insomnia); 2) it helps to detox (everyone has been commenting on how nice and clear my eyes and skin look lately); and 3) it aids the slimmimg process (though of course I wouldn't claim that it *alone* could help you get rid of unwanted kilos if you insist on not exercising and overeating).
I would like to get it to a lab to further analyse the herbs and see what the active ingredients are so as to give further supporting scientific evidence. I know someone who runs his own life science business and potentially he could be interested if I manage to persuade him to go into business with me

.
My main concern is how do I start marketing the product? Where do I go to for further information? I am of course motivated by the money/ profitability but I truly believe in this tea. I've been drinking it for a while now and so has hubby. In fact, I've noticed recently that hubby looks more svelte than usual

, his skin seems tighter and he looks a lot less tired.
Appreciate any tips or insight you may have.