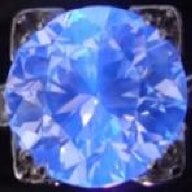 Joined

Apr 26, 2007
Messages

8,087
Or, "Dirty Sock Syndrome."

Seriously, this is a thing. I discovered this last night, when I typed the above sentence into Google in total frustration, only to find that, nope, it wasn't just me, it was a bona fide thing. Ugh.

Has anybody ever had to deal with this? We rent, and it's a wall-unit, so we can't drag it inside and take it apart like we normally would - those things are built like tanks. And my landlady is away for the week, and her handyman, while great for everyday things, is not an electrician, so I'd feel weird asking him. But I cannot spend the next week smelling feet (and, frankly, the fact that it's apparently mold on the coil, uch, does not make me happy either, as I have asthma). So ... any tips? Quick and easy access points to the coil? HELP!