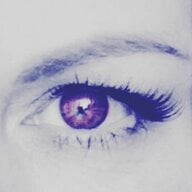 Joined

Dec 30, 2006
Messages

12,586
I am so sad to be writing this. I can''t believe that my son is bullying another boy in his class.

Around a month ago I was called into the school to talk about an incident with my 10 yr old son. He had attacked another child and kicked him between the legs so hard that the child was bruised and had to stay off school. My son had formed a club where he and other boys would go around fighting with other children in the playground.

My son Sam lied to me about the club and tried to deflect the blame onto the other boy. We punished him by grounding him for a month. He wasn''t allowed to play on the play station or with his collecter cards etc. I talked the whole thing through with him to find out why he was behaving this way. He said he didn''t know. I told him that he can talk to me about anything and I love him and want to help.

He behaved very well at school till the months grounding was up. On the very next day he attacked the boy again in the playground. One of the other parents had to stop him and two other boys from hitting the boy. I got a letter today... 3 days after the incident. Sam had not mentioned anything about being in trouble at school.

So here we are now, wondering what to do. Where we have gone wrong. He is a lovely happy funny little boy. He has been bullied before a few years ago and he knows how it feels. We have been wracking our brains to try and work out whats going on with him.

The only thing that I can think of is that his real dad has stopped seeing him. He lives an hour away from us yet its too much time or trouble to drive up and see them. He said its easier for him to see them during school holidays... which he also doesn''t do. This has been going on almost a year now. His new wife isn''t very nice and I think she is a bit controlling. I couldn''t imagine not seeing my children. I would do anything I needed to.

If Sam is reacting to this thing with his Dad then I don''t think its obvious to him. Maybe its subconcious thing.

My husband Gary and I love the kids and do everything for them. In an ideal world we would much rather my ex would let Gary adopt them and let us be a family. But I know the kids need a relationship with their Dad. I just wish he would make more of an effort. It does hurt the kids to be rejected like this.

But would something like that cause my son to become a bully?

I would appreciate any advice anyone can offer me. I am so worried just now.