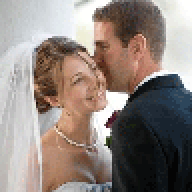 Joined

Mar 20, 2006
Messages

1,724
Sophie''s thread about knowing when you were done having kids turned into such an interesting conversation, but being 27 years old and getting married in 4 months, I''m thinking more these days about when we''re going to START our family.....

We both know we want children (he wants 2, I want 4... we hope to settle somewhere in between!)... but right now we live in the city, so I guess ideally we''d be in a house in the burbs before trying for a baby. I''m going to be fresh out of grad school and job-hunting this summer, maybe considering a PhD at some point, so there are some career/academic considerations too. So I guess RATIONALLY it would make sense to wait a few years, but I''ve had the baby bug since I was about 12... and part of me wants to stop trying to plan everything so meticulously and see what happens!

So for those of you who are recently pregnant, already parents, or starting to think about it... how did you know you were ready?