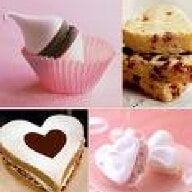 Joined

Feb 9, 2007
Messages

1,464
how big is your family and extended family?


i have a brother and a sister but i have about 50ish cousins through out the world....family reunions are a blast...there are so many becasue my dad came from a family of i believe 8/9 and my mom from a family of 5

my boyfriend has 19 brothers and sisters(try learing all those names)..one passed a way which shook the whole family...and all together have close to 50 nieces and nephew....extended family im not sure about

one thing i am sure about is that our wedding will include close to 20 just family alone!!!

so whats your count?