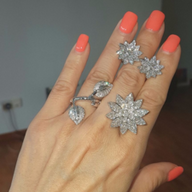 Joined

Oct 5, 2006
Messages

9,305
It is delicious!

I dump a bunch of balsamic into a pan and reduce. Add juice of one lemon and a big spoon of honey and keep lightly simmering until thick.

The recipe I adapted this from has you spoon it on 20 minutes to done, but it usually slides right off. This time, I set them right down in the sauce and spooned it on both sides. Sitting in it got a good layer soaked in so when I put it in the oven to stay warm until serving, it just stayed in place. One last spoon over as plating. Worked great!

The chickens (or turkey... Greath for Thanksgiving!) get salt/pepper/oil and roast (or cook on smoker) until nearly cooked. Then add glaze.
That's fantastic. Thank you so much,
@TooPatient
. I will try it next time I make a chicken (I've never made a turkey and don't think I will...too scared to handle such a big bird, lol).