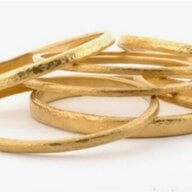 Joined

Jan 26, 2003
Messages

21,954
Houston, we've got a problem. Our astronaut doesn't seem to know that Mars is a planet. He thought when he got in the capsule that he was going on one of the rides in Disney World.
Yes, it is almost that bad, It seems that Donald Trump did not know that Russia had invaded-well, when we did it in Cambodia, it was called an
incursion
-
already
. Today he assured a news commentator that Vladimir Putin would
not
invade Ukraine. A rather confusing conversation ensued. (It makes one wonder what he thought he was talking about when he said he would consider giving Russia his blessing about annexing Crimea.) (
JoCoJenn
, are you certain you feel safer with this man running the military than with Secretary Clinton running it? Doesn't it frighten you that he doesn't know who is at war with whom or where their armies are?)
From "The New York Times".
"In an interview with George Stephanopoulos on the ABC News program "This Week," Mr. Trump said that if he were president, President Vladimir V. Putin of Russia would not send his forces into Ukraine. He then backpedaled when Mr. Stephanopoulos pointed out that Russian troops had been there for nearly two years.
'He's not going into Ukraine, O.K., just so you understand,' Mr. Trump, the Republican nominee, said when the issue came up.'He's not going to go into Ukraine, all right? You can mark it down. You can put it down. You can take it anywhere you want.'
'Well, he's already there, isn't he?' Mr. Stephanopoulos interrupted.
'O.K., well, he's there in a certain way,' Mr. Trump replied. 'But I'm not there. You have Obama there. And frankly, that whole part of the world is a mess under Obama with all the strength that you're talking about and all of the power of NATO and all of this. In the meantime, he's going away. He take — takes Crimea.'"
AGBF
Link...
http://www.nytimes.com/2016/08/01/world/europe/ukraine-trump-crimea-politics.html?hp&action=click&pgtype=Homepage&clickSource=story-heading&module=first-column-region&region=top-news&WT.nav=top-news&_r=0