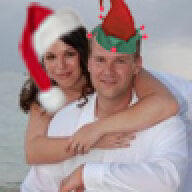 Joined

Jan 8, 2007
Messages

3,962
http://www.chron.com/disp/story.mpl/front/6277344.html?m
Houston taxpayers may be forced to pay off the debts of first-time homebuyers.
Seriously. Seriously.
I have some student loan debt, does that count.

My favorite part:
The $444,000 for the program is leftover money from a $1.5 million appropriation the city made for emergency home and roof repairs after Hurricane Ike.


I didn''t realize everything was back to normal.