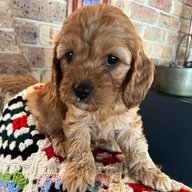 Joined

May 21, 2017
Messages

762
Well some are? Some places carry them inexpensively, like Walmart, Lowe's and Canadian Tire (big box stores). Nurseries and garden centres are pricier and may or may not carry interesting varieties. Lowe's is one of the best currently for bringing in American stock, which is usually more rare, although you have to repot quickly and they're often infested. We rush there anyway and will treat them best we can.

What is astonishing me currently are Canadian FB plant auctions. I'm new to these, and just today saw a rare, variegated philodendron with a starting bid of $2000. Last I checked, the bid had reached 10k. Most of this is for status, as opposed to the joy of growing (from what I can see).

Where do you hail from @Sparkle88?
I'm from Australia

I tend to buy most of my plants from Bunnings which is a big chain hardware/ home improvement store. They have a 12 month warranty on their plants so if my brown thumb strikes I can get a replacement 'victim'


.
I tend to agree, I personally would not spend that much for a plant. I guess collectors of rare plants would, but still $10,000 is a lot of money!
Plants can be very cheap if purchased from FB marketplace or exxy if it's a rare plant.
There's always people selling/buying cuttings of more expensive plants if you're keen to try to propagate to grow.