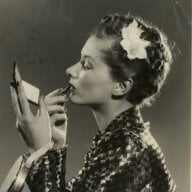 Joined

Mar 15, 2006
Messages

2,503
Dear All,

I would greatly appreciate some professional advice regarding the safety of wearing my diamond jewelry in a hot spring spa resort. The vacation that I will be going to includes hot spring spa pools both outdoor and indoor, and I would feel safer to keep my jewelry "on me" instead of in the hotel room.

Is the hot spring water safe for platinum and diamond? I also have a pendant that is rhodium plated over 14K yellow gold. Will the sodium bicarbonate of hot spring do damage to any of them?

Are there any other gem stones and metal that would be safe to wear while soaking in the hot spring?

Thank you!!!