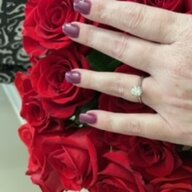 Joined

Sep 3, 2015
Messages

363
We take our dog Max to a doggie day camp in our area. He will often go on Saturdays to play for the day or we will board him when needed.
Today I heard that a dog has died at camp. I do not know all of the details as to exactly what happened yet.
What bothers me is how it was handled by the employees and the camp owner. The parents were not contacted until four hours after the incident. When they were called, they were lied to about what happened. They were told the dog woke in distress and died on the way to the vet. The parents were on vacation, yet the emergency contacts were not called. Once notified, the family sent people over to the vet's office and were told the truth. The dog had bite marks and was obviously attacked.
I am so upset for this family
I posted on the camp's facebook page asking what happened. As a loyal client that brings our dog regularly, what the hell happened and how are you handling it.
Our boy will not be going back. How would you handle it??