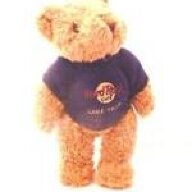 Joined

Dec 22, 2015
Messages

4
I hope I am close to the finish line on my diamond hunt and just discovered this forum which I wish I would have known about months ago! I've tried to catch up on various threads here and think I've made good decisions but figure it couldn't hurt to check in with you all.
My gf is amazing, pragmatic, not really into makeup and jewelry but when she likes something her eye for quality and craftsmanship is amazing and I've been hunting for an engagement ring that would really speak to her. I started online and made a couple trips to De Beers and Tiffany to better understand what I was looking at. Initially I was focused on a "perfect" stone: D, IF or FL, ideal, etc. I felt this spoke to "quality" but the E, F and even G's I saw had absolutely no discernible color and there's only so many carats I can afford so I concluded to give a bit on color for a bit of carat and still have something that really spoke to quality. Same for clarity, even the VVS's seemed so perfect that a VS with a bit more carat could still be on the mark.
For craftsmanship, my instincts tell me round cut is the right cut for her and I started reading up on "personality" which lead me to all these dimensions and light performance and technical details that ultimately landed me on this forum. I decided to focus my energy on the jewelers that have a reputation for best quality in their "signature" diamonds and both
Whiteflash
and
Brian Gavin
were top contenders. I know there's passion in these forums for both camps and for my own reasons I landed with a preference for
BGD
. After much consideration I think this is the stone for her:
http://www.briangavindiamonds.com/diamonds/diamond-details/2.275-g-vs1-round-diamond-pags-104074586020
Thoughts?