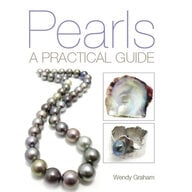 Joined

Oct 3, 2013
Messages

743
I respect their desire to be "trade only" but how on earth do they enforce that with visitors coming in from all over the world? If someone says they're trade when registering, how can they possibly verify it?

People these days sell on etsy, on ebay, online only or maybe they own a little mom-and-pop retail store in Ohio. Maybe this is their first trade show for a business they are launching. It seems to me that the only way to bar entry for trade only is to charge such a high entry fee that it would not be economical for someone only buying 1-2 strands.
You have to prove it. Website address, business bank account proof, business card with your name on it.