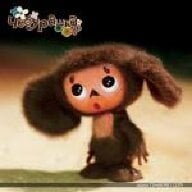 Joined

Apr 28, 2010
Messages

4,384
So, FI and I are trying to figure out where to go for our honeymoon.

I know you guys travel a lot so I wanted some suggestions.

Originally, we wanted to do a baseball stadium tour where we would go to different cities and see different teams play. We both are lovers of baseball and over the years we have tried to go to as many different stadiums as possible. Realistically speaking, we won't be able to do it because FI wouldn't be able to get off enough time from work. So, onto the next idea.

I'm not sure how much we're willing to spend yet (entirely up to FI at this point) and I know its an important piece of info but I'd like suggestions anyway.

-We can get 10 days off max for the trip.
-We would go in either December or May but more likely December.
-We would prefer to go somewhere warm.
-We are very big nightlife people and while I enjoy staying at resorts, I have noticed that a lot of them just don't offer what we are into.
-We really like areas with different types of bars, lots of shopping, and most importantly TONS of restaurants.
-A beach is necessary.

We have been to Playa del Carmen, Mexico multiple times because its the only place that seems to meet the 'criteria' above but I *know* there has got to be other places. I wouldn't complain if we were to go there again...we really love it there, I just think it would be nice to go somewhere new as newlyweds.

Any ideas?