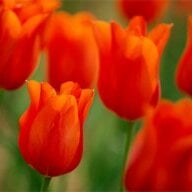 Joined

Dec 29, 2006
Messages

12,461
I read a suggestion from someone (sorry, I can''t remember who - JCrow?) that suggested
www.honeymoonwishes.com
, and I was wondering if anyone has had other experiences registering for your honeymoon. My BF and I live together and don''t need a lot of household things, so when it''s time to register, we thought of having an alternative. It''s early to be thinking of registering when we''re not even engaged yet, but this is just for future reference. We''ve talked about it so often, it''s just a matter of time!
My question is a two-parter:
A) If you''ve registered for your honeymoon, which site/company did you use? Why would you recommend them?
B) Is there anything you''d do differently when registering-- for those who have done it and want to share their experiences. I''ve read the thread about suggetions of what to register for, but I''m referring specifically to honeymoon registries.