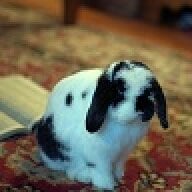 Joined

May 20, 2008
Messages

5,542
FI and I sat down this morning and booked our whole honeymoon. I''m soooo excited! We''ll be visiting San Francisco, Monterey, Sequoia National Park, Yosemite, and Napa/Sonoma over two weeks. I''ve been to all of these places maybe 10 years ago (and Napa/Sonoma more recently), and he''s never been anywhere out west other than the Grand Canyon, so we''re very excited. California has always been one of my favorite places. We had originally planned for Europe, but the wedding is so expensive (well, expensive to us anyway) that we decided to save a little bit on the honeymoon and save Europe for another year.

It''s also sweet that we got our flights, car rental, and 3 nights in a Sonoma Hilton for free because of all of the points I rack up while traveling for work. I travel so much and it''s great I can actually get something for it when it matters.

I''m so excited that I want to run out to the bookstore right now and do research on what we''ll do while we''re there. Yay vacations!