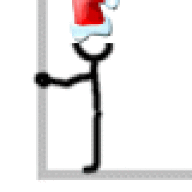 Joined

Dec 29, 2004
Messages

17,193
And SOOOO excited!!!

TGuy is going out with the guys to watch a basketball game tonight, so I have the place all to myself. Since I am the one who goes on trips, this is a rare treat. I get to control the remote (I don''t watch TV, so I have no idea what to watch tonight, but hey...maybe I can leave the TV OFF!) I get to make dinner for one. Maybe I''ll call a girlfriend and gab gab gab. Maybe I''ll read a book in peace and quiet. The possibilities are endless.
I feel silly to be so excited! How do you all feel about alone time? What kind of special things do you do for yourself when you get a night at home to yourself?