My girlfriend visited a local jeweler and fell in love with an engagement ring. (I wasn't with her for this visit.) Here is the information the jeweler wrote down:
size 6
INA 696953
Dream cut
.70 ct - H - V1
40dife - .41ct
He said it is priced at $8500. How does that price seem for this ring? I read that radiant cut diamonds are just as beautiful and the price is less for the same size.
Here is a picture, attached: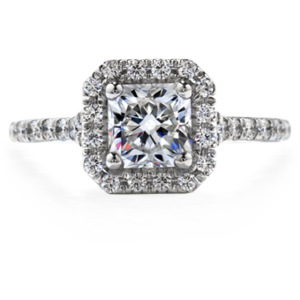 Thank you in advance for your time/ expertise!
-RedEagle