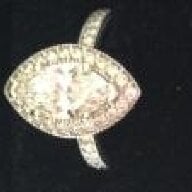 Joined

Jan 5, 2009
Messages

1,204
Please settle this issue.
When was white gold FIRST made available and used in jewelry, such as wedding rings? I have found several references to the 1920''s as being the era when white gold became popular, but was is used or even available at all, prior to that time? I was under the impression it was not available, prior to 1900, yet a friend of mine says her jeweler dates her 18K white gold ring to around 1890. I am wondering if I am mistaken about this...
Any additional info would be appreciated!