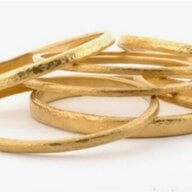 Joined

Jan 26, 2003
Messages

22,107
Hillary Clinton is now the lone woman running for President versus The Bully Boys. Donald Trump, who never met a woman whose looks he couldn't rate is likely to be her Republican rival. (Sometimes the ratee even gets a a 10 or a 10 between her waist and shoulders if she is Halle Berry, with her face a perfect eight. Now aligned with Chris Christie-an alliance that has been called Walls and Bridges-he is ready to bully everyone else on the Republican stage. Certainly no women had better apply! And...David Duke??? Yup. You heard right. Trump has not disavowed the support of David Duke, former Grand Wizard of the KKK who said of him to an audience,"Voting against Donald Trump at this point is really treason to your heritage".
When are the American women going to wise up and see that a misogynist is running against a woman and that this is The Apocalypse? No woman should be voting for Trump. If he is the Republican candidate, no woman should be voting Republican.
No man who puts down women for menstruating deserves a single woman's vote.
Link...
http://www.nytimes.com/politics/first-draft/2016/02/28/donald-trump-declines-to-disavow-david-duke/
AGBF, who went to college!