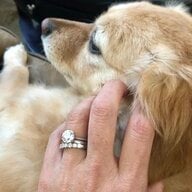 Joined

Mar 13, 2004
Messages

4,835
Dancing Fire|1310694685|2969306 said:

tigian|1310679257|2969095 said:

Jaysonsmom, does your DH put a lot of effort in his appearance for events in general? For whatever reason, a red flag came up when I read your post regarding your DH and working out to look his best. It is most likely harmless and of course you know your DH best,

but I have heard of 2 separate people rekindling with their high school sweetheart at their reunions

, both leading to divorce and re-marriage.

(I'm sorry for putting a damper on things.)

... i'm sure J'smom feel much better now...
Yup, now I'm just going to go into stalker mode and check up on him.....muuahahahahhahah
All kidding aside, I really don't want to go, I just wanted to be reassured that he would have really liked for me to have been there, and a little hurt that he didn't try a little harder to persuade me.