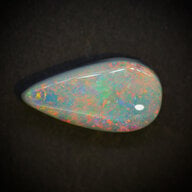 Joined

Dec 6, 2014
Messages

2,091
Check out this cover; whenever I talk to a guitarist who thinks they're the next Kirk Hammett I ask them if they can play this song. There's no guitar solos in it, just a 4 minute furious, fret-smashing endurance test. This young lady does pretty well but even I can hear the odd timing error. Warning, the vocal overdub is quite a guttural vocal sound so try concentrate on the guitar parts if you can. Although for a metal vocalist his enunciation is actually pretty good:
https://youtu.be/DQ1xuXZ9I_4
If you guys know how to read tabs you should give it a try!! It will test your speed, dexterity and endurance!