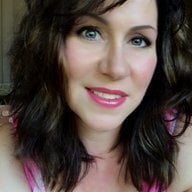 Joined

Nov 28, 2008
Messages

1,675
He''s my fiance!!!!
We got up early this morning, and headed into the city. We had an amazing breakfast at a place called Toast, then headed to the MOMA. I''ve never been there before, so it was really cool. I was a little disappointed when we left because I felt like he was going to propose there, but I let it go and decided to just enjoy the day.
From there we went to a cafe that we used to go to years ago. After some hot chocolate, I excused myself to use the ladies room. When I got back to the table, he said he had to take his jacket off because it was too heavy with "all your crap in it!" I was confused because I knew that I took my sunglass case back, and told him I didn''t know what he was talking about, and then he said "Well I''ve been carrying around this!" While I was in the bathroom, he took the ring out of the box and put it on his pinky (doesn''t even go all the way up to the middle knuckle, lol). I didn''t know what to say at first, then I said, "Well, aren''t you going to ask me something?" He said "Will you marry me?" I said, "No...ask me again." He did, and again I said, "No, ask me again." So he did, and on the third time I said yes. Then I explained to him how my father had to ask my mom three times before she''d say yes.

From there we went to the Magnolia bakery and got an amazing cupcake to share, and then drove the hour and a half home, picked up a pizza to have with some Fish Head Dog 90 minute, and here we are.
So we are officially engaged, and I have a very pretty little ring on my hand. I''ll upload a picture later (going to go take a nap with my honey). I have NO idea about the stats, but I''d say it''s between 60 and 78 points, about a F-G color, SI1 clarity, old european cut, with a tapered baguette on either side set in platinum. It was his mother''s ring, and I am very honored.