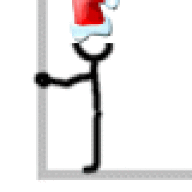 Joined

Dec 29, 2004
Messages

17,193
I've been thinking about parental denial for the last day because of what my friend told me. I think it's an interesting topic.

Her son just had his 3 year check up. He's 39.75 inches and over 40 and some change pounds. His doctor told my friend the child is overweight and to cut down unnecessary carbs. She told us this over lunch. My other friend said she doesn't think he's overweight. The mother nodded and said that her son just has big bones as she does (she's not fat at all, but she is still carrying preggo weight from her second kid). I don't think she's big boned either...she's an inch taller than me, a maybe half size to a size bigger and carrying a few more pounds than me - i.e. around the same range as I am and I am considered SMALL BONED.

Anyway, just led me to wonder how people get into denial over this stuff. Maybe it's because other kids are larger (which we've discussed here on PS). Or maybe denial comes from the fact that if you accept it, you have to accept that you've made some unwise choices when it comes to your kids diet (the kid didn't get big on lean proteins and veggies, trust me.) I had the kid's 2 year stats (we share since our kids' ages are so close) and he shot from 72 percentile on BMI to 91. He gained 6.5 pounds from year 2-3. I know some kids are just bigger...so I think it's the increase in percentage in BMI from year 2-3 that's raising the red flag. Basically not just the 3 year stats, but the overall progression and charting of the kid's stats that the doctor obviously has.

I didn't say anything, nor will I. Not my place and if she disregarded the doctor, she's certainly not going to listen to me...but I'm just sad about it. I just kept thinking...hm...I think the doctor with all his experience knows the difference between a big boned kid and one who is overweight. I just hope she was being nonchalant because she didn't want to make a big deal of it, and that she will actually take the advice to heart and cut down those cookies and potato chips!

Out of curiosity, even though my mind is made up, would any of you say anything in a situation like this? Would you give your opinion if asked?