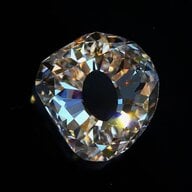 Joined

Oct 21, 2004
Messages

5,085
http://www.diamonds.net/news/NewsItem.aspx?ArticleID=25224
"Fortunoff Names Industry Firms in List of Unsecured Claims
By Jeff Miller Posted: 02/06/09 09:00
Submit Comment
RAPAPORT... Fortunoff filed for Chapter 11 bankruptcy protection on February 5, 2009, and expects to remain in operation during the process. In court papers obtained by Rapaport News, the retailer described how sales turned very weak following the economic collapse in September 2008. Fortunoff did not list its most recent sales figures, but told the court that for the nine months ending November 30, 2008, sales were slightly more than $260 million and operating losses totaled more than $42 million. At the time Fortunoff filed Chapter 11, it told the court, it had a number of confidential agreements with potential buyers and investors, and these offers to invest, purchase or liquidate will be presented to the court in the coming weeks, requesting the authority to conduct such sales.
Fortunoff began experiencing a severe liquidity crisis in January, when, after a very weak Christmas sales season, vendors tightened their credit terms, according to the court papers, placing pressure upon Fortunoff''s cash needs. The retailer stated that the outstanding principal amount of all loans as of February 4 was more than $68 million and that it held outstanding letters of credit for $3.6 million. Fortunoff sought court approval to enter into a debtor-in-possession (DIP) credit agreement with Wells Fargo Retail Finance and other lenders for a principal funding amount of up to $80 million........."
http://www.idexonline.com/portal_FullNews.asp?SID=&id=31869
"
Fortunoff files for Chapter 11 Bankruptcy Protection

(February 5, ''09, 12:10 Edahn Golan)
Ailing jewelry retailer Fortunoff filed for Chapter 11 bankruptcy protection on Thursday. The company said it has been suffering from "severe liquidity crisis" since January following weak holiday season sales.
Owner NRDC Equity Partners plans to sale the business as a going concern or liquidate sell off its merchandise and close all stores.
Fortunoff listed assets and liabilities within a range of $100 million to $500 million in the court filing
........."