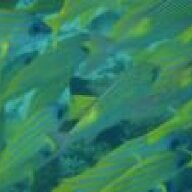 Joined

Dec 1, 2010
Messages

280
Hi there!
It's been long, but at last I've had my e-ring.
Some of you may remember my previous posts, I've been waiting for almost 1 year for my engagement ring (I admit I was partly responsible for that
) and we eventually chose a 0.9 carat Cartier 1895 ring in June. We had to wait for three more weeks until mid-July to have the ring done (it was made on order since they had none available that did meet our criteria).
I've been wearing it proudly since I got it on 13th July and am happy to say that I love it

I was a bit nervous before I had it on my finger because I wasn't given the opportunity to see the stone before it was set. Of course I trusted Cartier to sell only well cut diamonds but still...All my doubts vanished when I opened the (not so) little red box. The diamond is beautiful and the ring as a whole is perfect.
Once again I wasn't disappointed by their craftmanship and I must say I'm impressed by the quality of their platinum. I've been wearing it for almost two month and still no scratch or patina...
The diamond is really gorgeous and I think it has a lot of fire and brilliance. I'm know there are many diamonds with a better cut (mine is only VG) but I I've been looking at other women rings since I've had mine to try and compare the fire/brilliance saw none that looked significantly better.
I would like to thank all of you who helped me make a decision, PS is definitely the place to go to get good advice!
Thanks again,
Frenchcut