Joined

Jan 3, 2016
Messages

2
Hi people,
I need your help.. I am trying to have my wedding back home in Africa and aside from money (dowry) and gifts (clothes, perfume, small gifts ) I will need to buy jewellary that is similar to our accepted style back home... having seen pictures of what people do gift for their weddings it seems evident to me it will be pretty pricey!! So I will be looking to get something along the lines of the below: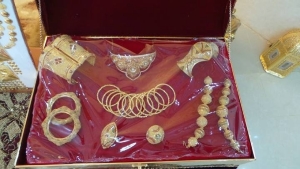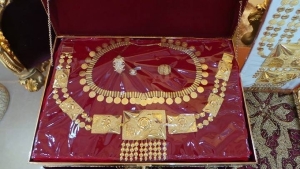 I have no idea how much this will set me back and my trips to the highstreet have made me a lot less ignorant of the world of jewellery. Its styles, tastes and demands in different countries are evidently worlds apart. The UK seems chiq and simple whilst back home seems grand and showey offy,
Can anyone help shed some light and let me know how much this would set me back?
Has anyone seen a similar style in the UK?