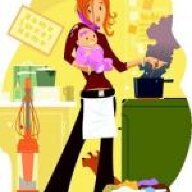 Joined

Feb 24, 2011
Messages

373
I just purchased a beautiful Tanga garnet from Barry, for my mom. She doesn't want to go the custom setting route and has already chosen this LOGR as the home for her first loose CS.
I have no experience purchasing a setting this way, so I am hoping to get some advice from seasoned PSers.
This is what I would like to know:
* This particular setting comes standard for a 6mm center stone. I need it to fit an 8.6mm gem. Does LOGR customize for different size center stones?
* Though she likes the shape of the setting, my mom is open to upgrades; it is housing one of Barry's beauties after all.
Out of the upgrades available, what would you suggest? (She likes both Y and WG; what do you think?)
* How does one go about finding someone to set the CS once the semi mount arrives? What is a reasonable price to have a jeweler set it?
Thank you VERY much in advance, for any and all advice. I am admittedly nervous about screwing this up somehow.
~ faegrace