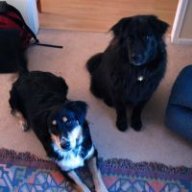 Joined

Aug 10, 2007
Messages

794
Due to our smallish wedding held in SC in October, my parents had decided they wanted to host a reception for us in my hometown in Michigan. I am working on the invitations (you''d think I would have learned, after DIYing our first set--gorgeous, but LOTS of work), and wanted your thoughts on the wording...

Mr. and Mrs. AmandineParents
joyously invite you
to celebrate the marriage of
Amandine and Mr. Amandine
at a Homecoming Reception

the fourteenth of March, 2009
at one o''clock to four o''clock

Reception Site
St. Joseph, Michigan


I am especially uncertain on how to word the part about the time we will be having the reception. So any thoughts and suggestions are appreciated!