Hi,
We are upgrading from 3ct I SI1 ideal cut (eye clean). I am pretty happy with the color/clarity grades but wanted a bigger stone.
Here's one serious contender:
4.12ct H SI1
GIA certificate:
http://www.bluenile.com/certs/2156173264.pdf?params=cHJvZHVjdD1CTiZwaG9uZT04ODgtNTY1LTc2NDEmbGluaz1odHRwJTNBJTJGJTJGd3d3LmJsdWVuaWxlLmNvbSUyRl9MRDAyMDg0MzcwJnNrdT1MRDAyMDg0MzcwJmxhYj1naWEmY3VycmVuY3k9VVNEJg==
BN says it's eye clean, no structural issues, and the fluor doesn't negatively affect the performance.
Pros:
- H is a better color grade
- fluor could further help with the perceived color
Cons:
- strong fluor
- is it definitely eye clean?
- table is a little larger than ideal?
Face up shot:
-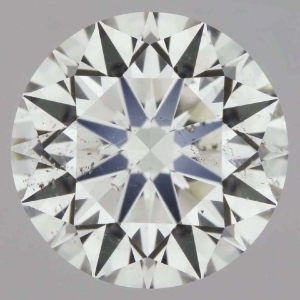 Would love any feedback please. Thank you!