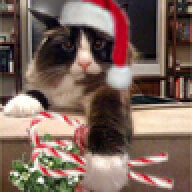 Joined

Jan 6, 2005
Messages

7,770
Hi everyone - so today I received my wax pictures of a three-stone ring I''m having made by
WF
, and I was really hoping I could get some input from you all. My major concern about the wax pics is that I had said I wanted a delicate, rounded knife-edge-style band on the ring (a la Tiffany, after whose designs the ring is roughly modeled), but it looks to be chunky and flat in the pictures. I also requested a comfort-fit interior if possible on the ring - is this something that is only added after the ring is cast?
I also expressed concern about where the side stones would sit in relation to the center stone - I can''t tell where this will be very easily from the wax, and so I asked if they could drop the diamonds in and send me a picture of that so I can tell for sure if its where I want. Was that unreasonable?
I said that I assumed the center diamond''s prongs wouldn''t look so chunky in the final metal version (I know people often say the wax looks more chunky than the real version). But I wanted to sure - can anyone confirm this?
Finally, I asked whether all the prongs, or just the center diamond''s ones would be claw prongs. I requested delicate single-claw prongs but didn''t specify if that would be just on the center diamond or the side stones as well. Has anyone had any experiences with this and can you tell me are the prongs usually all the same type on a three-stone, or will they be regular on the side stones and claw on the center? In your opinion, what looks better?
Whew, OK, that got really long, I guess I''m just trying to make sure this is absolutely perfect. Any other input is welcomed. I''ve posted the pictures of the wax below; center stone will be a 1.12 ct that I have from my original e-ring which broke, and side stones will be .25 ct each
ACA
''s. Thanks in advance for your opinions!